Notice of Capital Alliance
Capital alliance with DMM to promote DX in areas such as forest management and surveying
Mapry Co., Ltd. (Headquarters: Tanba-shi, Hyogo Prefecture, Representative Director: Keiji Yamaguchi, hereinafter referred to as "Mapry") announces that it has entered into a capital alliance with DMM.com LLC (Headquarters: Minato-ku, Tokyo, Chairman and CEO Keiji Kameyama, hereinafter referred to as "DMM").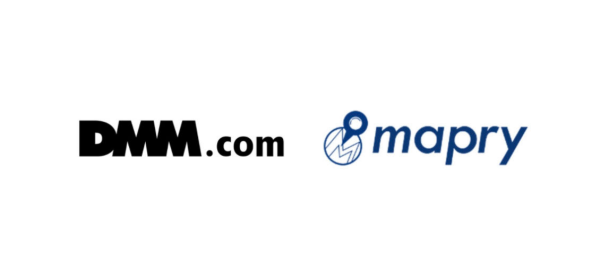 ■Purpose and background of the capital alliance
Mapry is a company that operates and provides "mapry" (https://www.mapry.info/), an application for centrally managing forest information and efficiently determining forest boundaries, forest surveys, operations, disaster prevention, etc.
In addition to providing GIS applications for forest management, where efficient data acquisition and utilization have not been carried out so far, we have also provided services to acquire 3D information at low cost using remote sensing such as LiDAR.
In addition, DMM is pioneering new businesses and markets by updating primary and legacy industries, and we have decided to form a capital alliance in agreement with the company's philosophy of improving productivity by utilizing technology in the forestry and forest management fields.

Going forward, we will leverage the strengths of both companies to support the streamlining of operations for all people involved in government and local governments, forest management, forestry, agriculture, disaster prevention, environmental conservation, and regional revitalization nationwide.
■ LLC DMM.com
Company Name : Address DMM.com
Location : Sumitomo Fudosan Roppongi Grand Tower 24F, 3-2-1 Roppongi, Minato-ku, Tokyo 106-6224, Japan
: November 17, 1999
Representative : Chairman and CEO Keiji Kameyama
HP : https://dmm-corp.com/
■ Mapry Co., Ltd.
Company Name : Mapry Co., Ltd.
Location : Established at 165 Tada, Kasuga Town, Tanba City, Hyogo Prefecture
Establishment : January 2019
Representative Director : Representative Director Keiji Yamaguchi
HP : https://mapry.co.jp